0x2e112006 The loss of frame of ONTi (LOFi) occurs
0x2e112006 The loss of frame of ONTi (LOFi) occurs
Today i will discuss about 0x2e112006 The loss of frame of ONTi (LOFi) occurs alarm. System generates this alarm when the GPON port receives consecutive invalid delimiters from the ONT.
Attribute:
| Alarm ID | Alarm Severity | Alarm Type |
| --- | --- | --- |
| 0x2e112006 | Warning | Fault |
Impact on the System:
The data channel is abnormal and cannot transmit data. The services of the ONT are interrupted.
Possible Causes:
The optical fiber is faulty.
The ONT is abnormal.
Procedure:
Check the optical fiber.

If the optical fiber is not connected properly, reconnect the optical fiber again to ensure that the optical fiber is connected correctly and securely.
If the optical fiber is aged, bent, or damaged, replace the optical fiber.
If the connector of the optical fiber is not clean, clean the optical fiber.

If the ONT is abnormal, reset or replace the ONT.
Related clear alarm: 0x2e122006 The loss of frame of ONTi (LOFi) recovers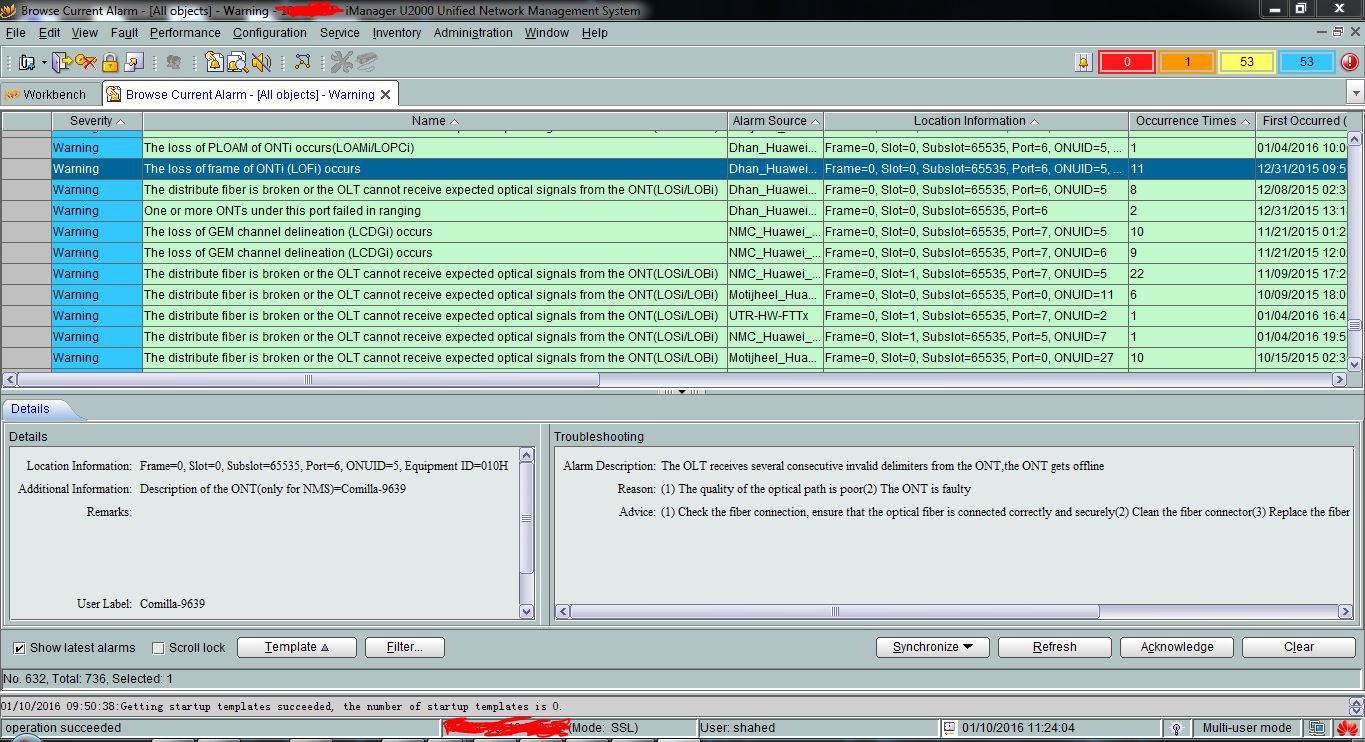 0x2e112006 The loss of frame of ONTi (LOFi) occurs
was last modified:
January 10th, 2016
by
Comments
comments