About Me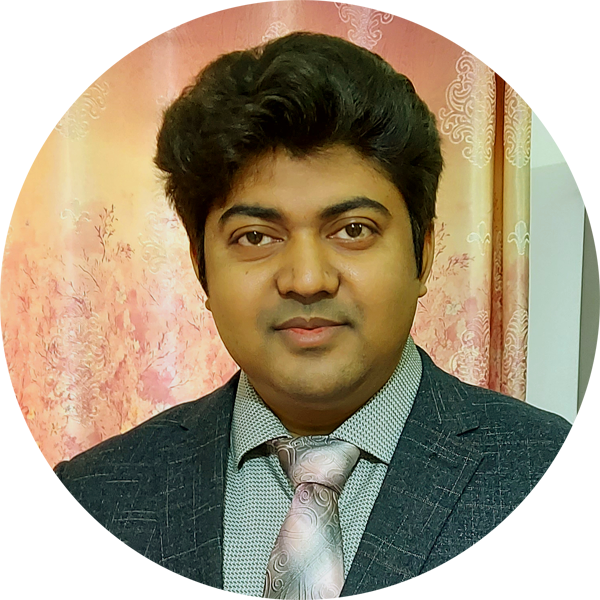 I am A.B.S.M Shahed Israr
I am working as Sr. Network Engineer at Data Network, IP Transmission Network Planning, Technology Department & it is a Bangladeshi NTTN service provider company.
My Responsibility: Implementation & Troubleshooting Layer 2, Layer 3 & FTTx Technology With (Cisco, Juniper, Huawei, ZTE, Alcatel & LScable device).
From 18 August, 2013 to continue.
I am looking GPON related good opportunity in worldwide. Also i am a certified Freelancer in Bangladesh, Specialist in GPON Technology.
##################################################
Gpon Solution is my personal website not professional company. I make this site for everybody, who want to learn GPON technology. May be it will help for basic configuration & knowledge.
Also I provide part-time logical/technical support to configure OLT/ONT service & other troubleshooting if it within my Knowledge.
I didn't sell any product/Device. if anyone want to buy GPON OLT/ONT/SFP/Splitter etc device, E-mail me i will give you good China supplier contact details, who sell GPON device & where you will get very lowest price from competitive market.
I have Huawei U2000 R009, R014, R015 & R017 & R018 NMS software & ZTE NetNumenU31 NMS software for GPON OLT/ONT configure & Monitor.
---
If any query/support please E-mail me : shahed.cse06@gmail.com
My Skype ID: shahed.israr
---
Payment Methods:
1st option: International Master/VISA Credit Card.
2nd option: Payoneer / PayPal with 6% Fee.
---
My Experience:
Implementation and Troubleshooting of Data Network Components including Switches, Routers to provide a standard service provider infrastructure.
Cisco

IOS, XE, XR

(ASR9010, ASR9001, ASR-902/903, ASR-920, ASR-901 & NCS5504, NCS55A2, NCS540x etc.) Juniper (MX10, MX80 & ACX1100), Huawei (NE40X8A, NE40M2K, NE8000 M14, M8, ATN910D-A, ATN910C-G etc.) Router configuration and service implementation for Telco & ISP.
Cisco ME3800, ME3400, 2960, Huawei Quidway CE8851, CE6865, S6300, S5300, S3300, S2300 series switch configuration and provide solutions to customers under service provider manner with QinQ, Staking, Trunking, QoS policy, LACP, Ether-channel etc.

GPON service configuration and troubleshooting below device.

Huawei MA5600T/MA5680T/MA5603T/MA5683T/MA5608T/MA5800-X17, X15, X7, X2  OLT .

Alcatel-Lucent 7360 ISAM FX-8 , FX-4.

LS Cable LST20016 OLT.

Configuring the FTTB and FTTH internet service by access, trunk & Q-in-Q link with QoS policy.
Back end customer support – Provide critical fault handling techniques to the support department for customer, and Provide 2nd level support to customer.
Vendor Management – Coordinate with Vendors for quality improvement of the network, to ensure timely repair of faulty equipment, and Network tools analysis and up gradation.
Skills in IT fields:
IP Networking: Knowledge of OSI layers, TCP / IPv4 & v6. IP Subnetting including VLSM.
Layer2 Protocol: STP, RSTP, MSTP & ERPS.
Routing Protocols: RIP, RIPv2, EIGRP, OSPF, IS-IS, BGP (iBGP, eBGP & MP-BGP), IP/MPLS with L2 & L3 VPN (VPLS & H-VPLS, VRF), HSRP, GRE, IP Sec, DMVPN.
Virtual LANs (VLANs): Broadcast control & Security.VLAN membership, Protocol & inter-VLAN Routing. Configuring Q-in-Q VLAN tunneling And L2 protocol tunneling. VLAN Mapping etc…
NAT: Types of NAT, working procedure, PAT, troubleshooting.
ACL: Configure network security on your switch / Router by Using Access control lists (ACLs).
Server Technology: Configuring (Active Directory Domain Controller, DNS, DHCP, FTP, Telnet, IIS, VPN, File Server, Print Server) in windows & (DNS, DHCP, FTP, Telnet, NFS, VPN, Samba, File Server & Mail Server) in Linux Platform.
FTTx Technology: Implementation & Troubleshoot GPON device like (Huawei, Alcatel & Ls-cable: OLT, ONT, ONU etc.).
MikroTik: Configuring of MikroTik HotSpot, VPN through PPTP, L2TP. PPPoE, DHCP, Proxy, PCQ, PCC, Load-balancing etc.
Others: Wireshark, Port mirroring,

HCNA – Carrier IP, Certificate Number: 01010010287807262731425