Huawei hg8245 admin password
[boxads]
Today i will discuss about Huawei HG8245 Default password.
Question-1: What is the default user name and password for Huawei ont ?
Answer: By default, administrator mode,
Username: telecomadmin, Password: admintelecom,
Common Username: root, Password: admin
Another Username: admin, Password:*6P0N4dm1nP4SS*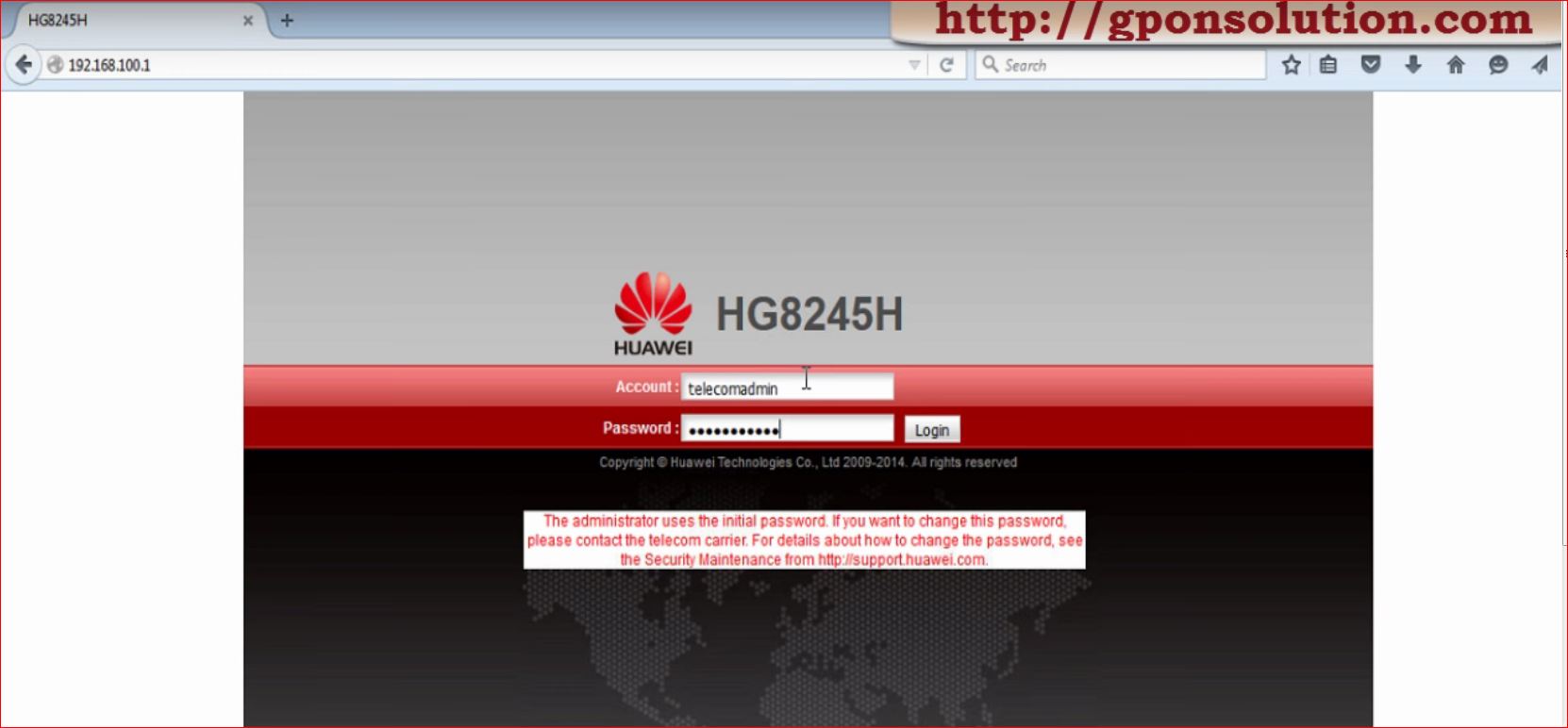 Question-2: What is the default IP address and Subnet Mask of huawei ont ?
Answer: IP address: 192.168.100.1, Subnet mask: 255.255.255.0
Question-3: If we want to connect a PC with Huawei ONT, how to set IP address and subnet mask of the PC?
Answer: Set the IP address of the PC to be in the same subnet as the LAN IP address of the HG8240/HG8245/HG8247.
For example:
[bodyads]
PC IP address: 192.168.100.100
PC Subnet mask: 255.255.255.0
PC Default Gateway: Not needed
Visited 694 times, 2 visit(s) today
Comments
comments