Huawei ONT WiFi configure by iMaster NCE NMS
Login your iMaster NCE NMS to configure ONT WiFi, After login NCE then follow below steps.
1. Open the Network Management app and choose Topology > View > Physical Topology from the main menu. On the Physical Topology tab page, press Ctrl+F. Enter an NE name or IP address. In the search result list that is displayed, click the name of the target NE. In the Operations area, click NE Explorer.
2. Choose GPON > GPON Management from the navigation tree.
3. On the GPON ONU tab page, set the filter criteria to display the required GPON ONUs.
4. In the GPON ONU list, right-click a record and choose Maintain ONT from the shortcut menu.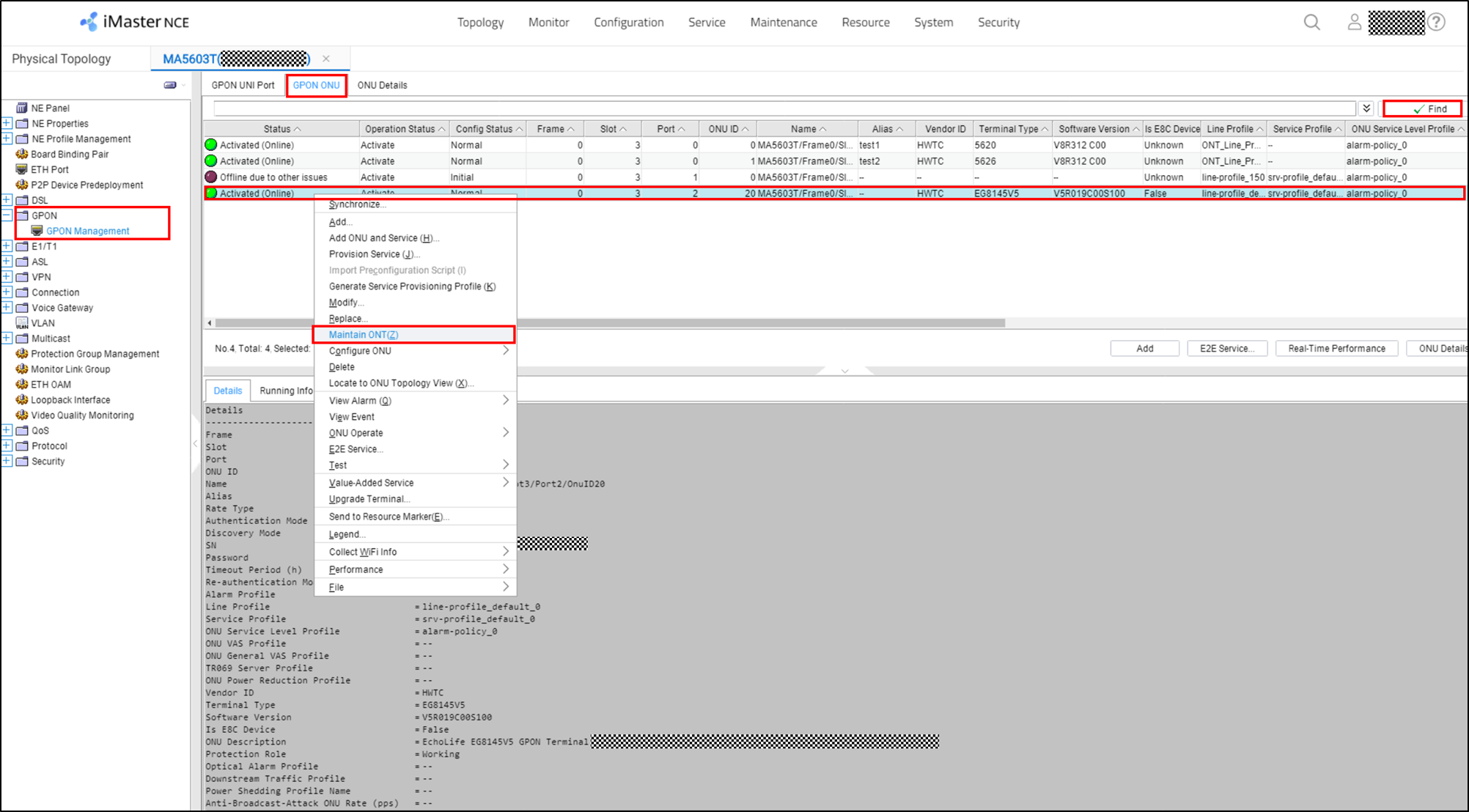 On NCE, you can remotely query and configure Wi-Fi parameters. The functions are similar to those on the Wi-Fi configuration page on the ONT.
On NCE, you can also query information about access devices, statistics, and neighboring APs, and display information about neighboring APs in graphics.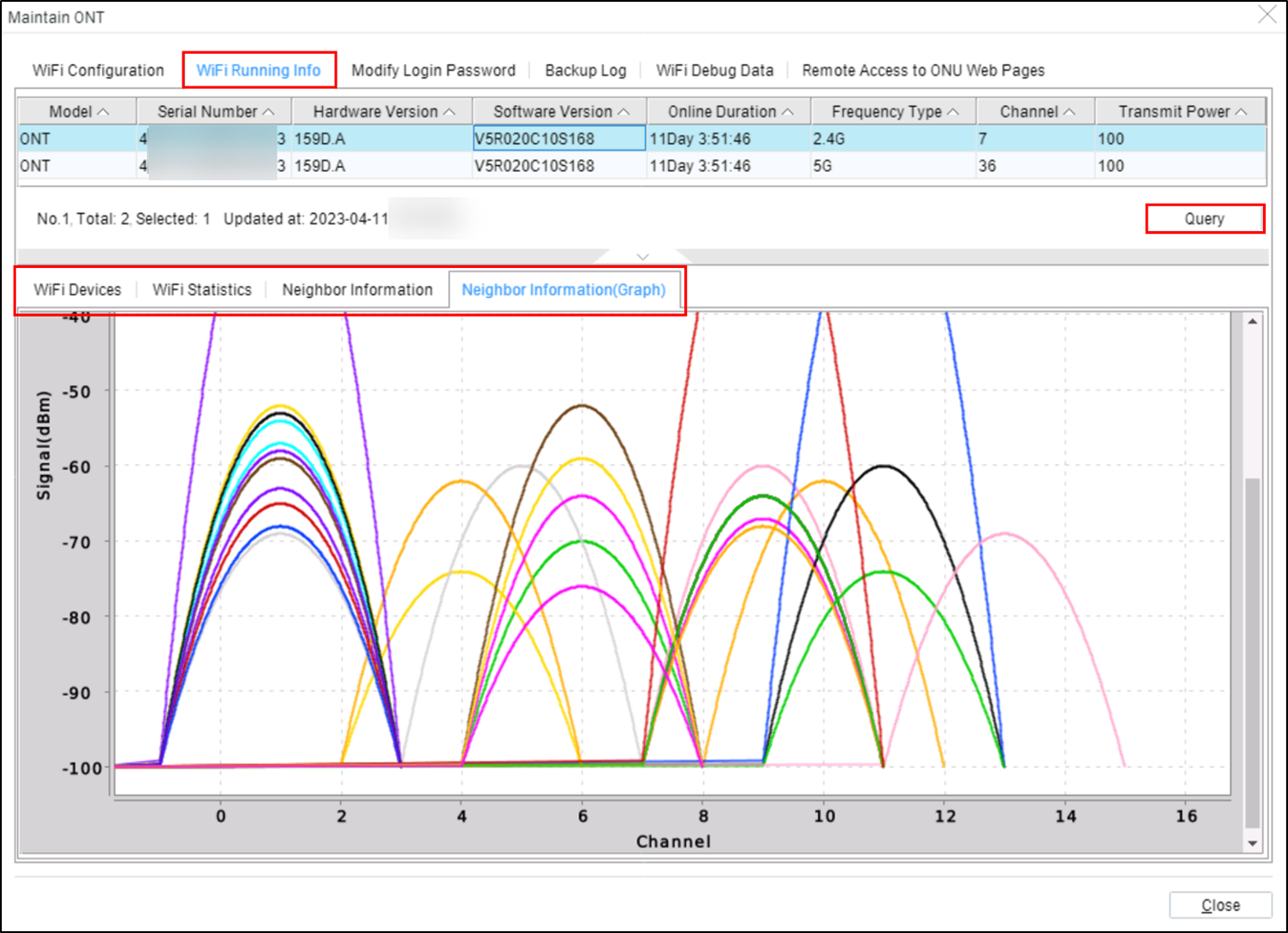 How to check the Wi-Fi Status of Huawei ONT
1. Log in to the WebUI of the EG8145V5.
2. In the navigation tree on the left, choose System Information > WLAN Information. Then, in the pane on the right, you can query the information such as Wi-Fi port status, Wi-Fi packet statistics, and SSID
Wireless Configuration Information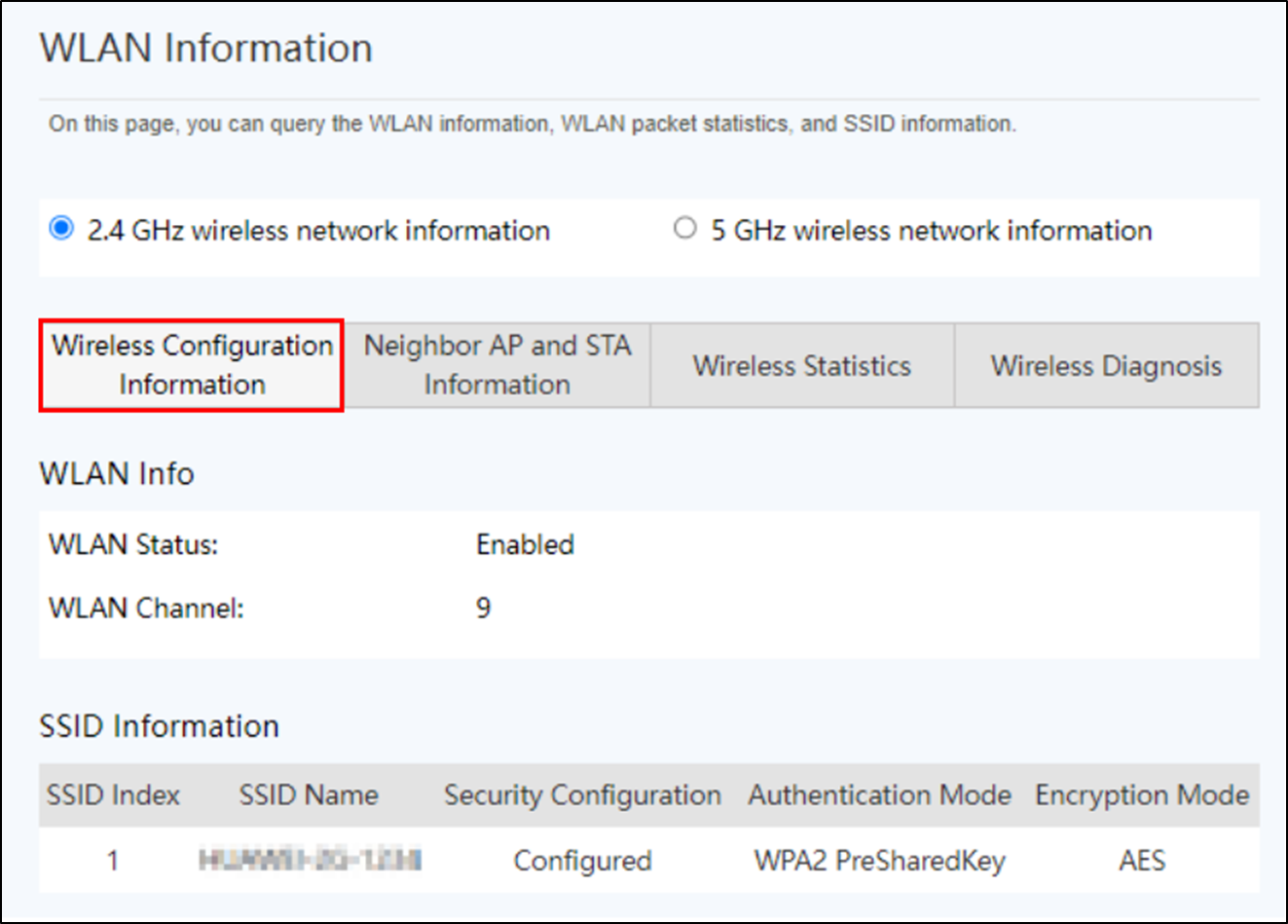 Neighbor AP and STA Information
You can see below Topic:
Huawei ONT Wifi configure by U2000 NMS.
Huawei ONT Wifi Configure locally.
Visited 27 times, 1 visit(s) today
Comments
comments