MPLS VPN Connectivity diagram:
Today i will discuss about MPLS VPN Connectivity diagram or how a MPLS VPN domain buildup in service provider environment. [boxads]
MPLS VPN domain are consist mainly P & PE router.  P router means provider router, and PE router means provider edge router. P router are only forwarded Level & PE router collect & distribute customer prefixes. If we look bellow diagram we see P & PE router how connected.
MPLS VPN Connectivity diagram: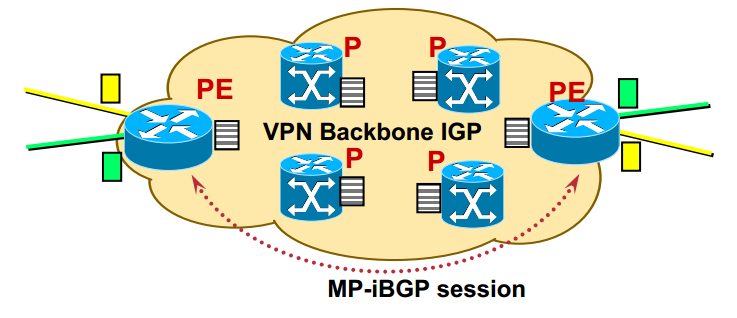 Task of P router:
P routers are in the core of the MPLS cloud
P routers do not need to run BGP and doesn't need to have any VPN knowledge
Forward packets by looking at labels
P and PE routers share a common IGP
[adsense]
Task of PE router:
Edge Routers
Use MPLS with P routers
Uses IP with CE routers
Connects to both CE and P routers.
Distribute VPN information through MP-BGP to other PE router with VPN-IPv4 addresses, Extended Community, Label.
Visited 27 times, 1 visit(s) today
Comments
comments