Create DBA profile in Huawei OLT:
Today i will discuss how to Create DBA profile in Huawei OLT. Here i work Huawei MA5608T Model OLT. [boxads]
There are 5 types of T-CONTs which can be allocated to the user
Type 1: This is fixed bandwidth type and mainly used for services sensitive to delay and high priority like VOIP.
Type 2 and Type 3: Both are guaranteed bandwidth types and mainly used for video services and data services of higher priorities.
Type 4: This is best-effort type and mainly used for data services such as Internet and services of low priority which do not require high bandwidth.
Type 5: This is mixed type, involving all bandwidth types and bearing all services.
At first login your Huawei OLT & go to config mode then type bellow command.
Huawei-OLT(config)#dba-profile add profile-id 12 profile-name Any_name type4 max 1000000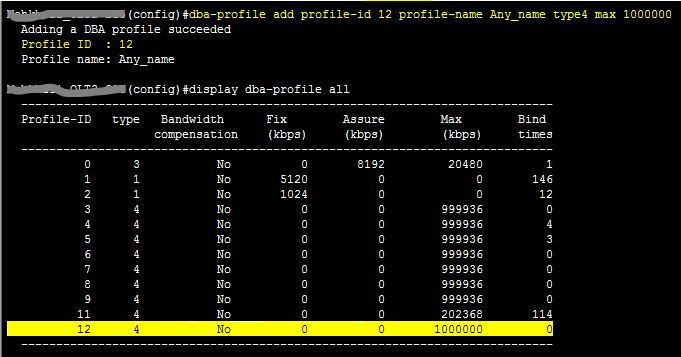 [bodyads]
Please follow below you tube Video for show configuration.
Visited 793 times, 1 visit(s) today
Comments
comments