Gpon Equipment overview:
[boxads]
Huawei OLT:
OLT is one of the major gopn equipment. There are three types of frame. The large frame (SmartAX MA5600T) has 16 service slots while the middle frame (which named MA5603T) has 6 service slots and the small frame (which named MA5608T) has 2 service slots. The hardware and software are all compatible between MA5600T, MA5603T and MA5608T.

Huawei PON SFP Module: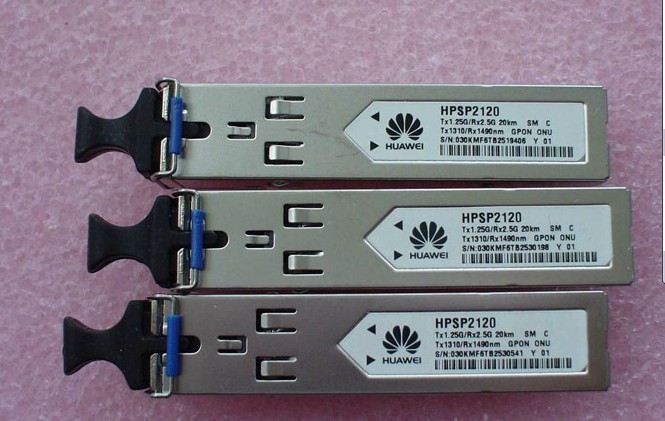 Huawei ONT:
Huawei Echolife HG850a GPON Terminal FTTX ONT with 4 Ethernet port and 2 voice port, green SC/APC input.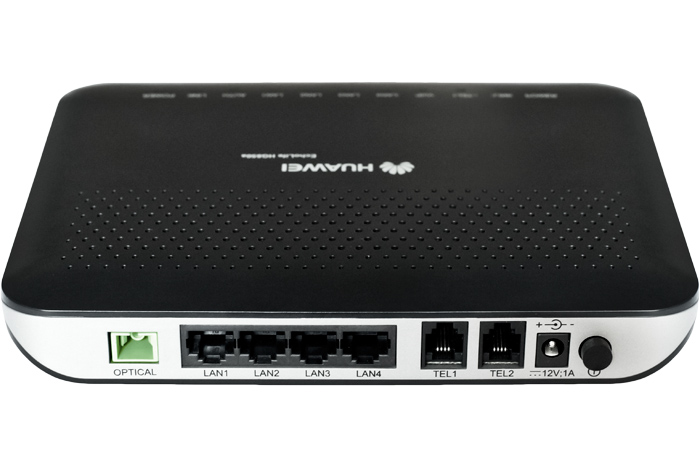 Specifications : Flash memory (8MB), SDRAM (16MB), Service port ( 4 Port 10/100 Base-TX RJ45 ; 2 Port POTS interface RJ11), Uplink Port (1 Port GPON SC/APC type), Power Adapter (input 100-240 VAC, 50-60 Hz, output 12V-1A).
Functionality : G PON interface ( Compliant to ITU – T G.984.2; support Forward Error Correction; Multiple T-CONTs per device; Support for multicast GEM port)
-Layer 2 ( Untagged Port configuration, Standard Ethernet Bridging, Address Learning with auto aging, Bridging acc. to IEEE 802.1D and IEEE 802.1Q)
-VLAN ( VLAN Port filtering, Destination Address port filtering, Source MAC address learning)
-Multicast : IGMP Snooping
–POTS : 5 REN, Balanced Ring, 55V RMS; DTMF dialing, Multiple Codec: G.711, G729, G723.1; Echo cancellation; T.38/G.711 pass through FAX mode
QoS : HW-based internal IEEE 802.1p(CoS); Strictly Priority, 4 Queues per port.
[adsense]
Huawei EchoLife HG8010 ONT:
Product overview:
The EchoLife HG8010 is an indoor optical network terminal (ONT) in Huawei FTTH solution. By using the GPON technology, ultra-broadband access is provided for home and SOHO users. The HG8010 provides one GE/FE auto-adapting Ethernet port. The HG8010 features high-performance forwarding capabilities to ensure excellent experience with VoIP, Internet and HD video services. Therefore, the HG8010 provides a perfect terminal solution and future-oriented service supporting capabilities for FTTH deployment.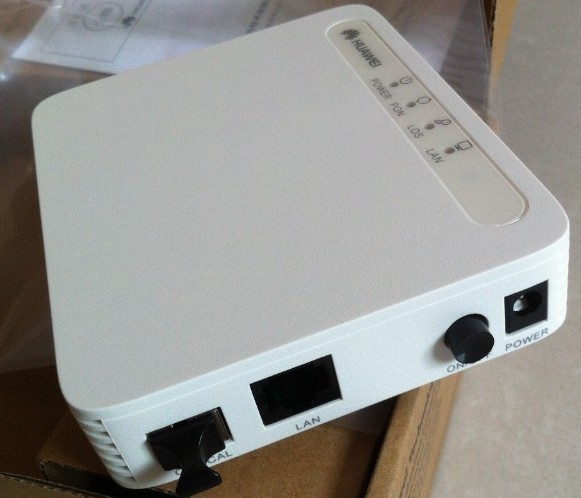 Product features:
GPON features:
•    Class B+ optical module.
•    Security authentication mode: SN, password or SN+password.
•    Upstream/downstream FEC.
•    GEM port mapping mode: VLAN, 802.1p, VLAN+ 802.1p, IPToS, physical port.
[bodyads]
Multicast features:
•    IGMP V2&V3 snooping.
Ethernet features:
•    VLAN filtering and VLAN transparent transmission.
•    VLAN N:1 aggregation and VLAN 1:1 translation.
Maintenance features:
•    Local management using Web and remote management using OMCI.
•    Optical power monitoring.
•    802.1ag Ethernet OAM.
 Reliability features:
•    Dual systems for software protection.
•    Type B protection and rogue ONT detection.
Green engery-saving features :
•    Dynamic power consumption adjustment.
Visited 59 times, 1 visit(s) today
Comments
comments