How to Change Huawei ONT Bandwidth in a service port ?
Today i will show you how to Huawei ONT Bandwidth configure. If you want to increase/decrease BW a specific client/ONT user then you can easily do it by Traffic table. At first login your OLT, then show traffic table index number from your traffic table by bellow command…..[boxads]
Huawei-OLT#display traffic table ip from-index 0
Look like bellow format: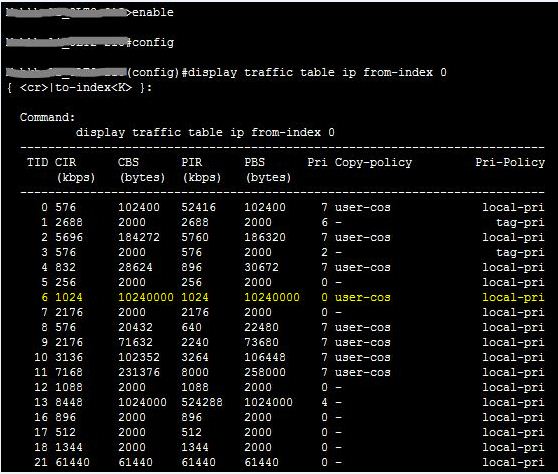 From traffic table we found TID 6 is configured 1 Mbps traffic policy, which we make before. Now we apply it in a service port 426 that is 512 Kbps assigned now.
Present status: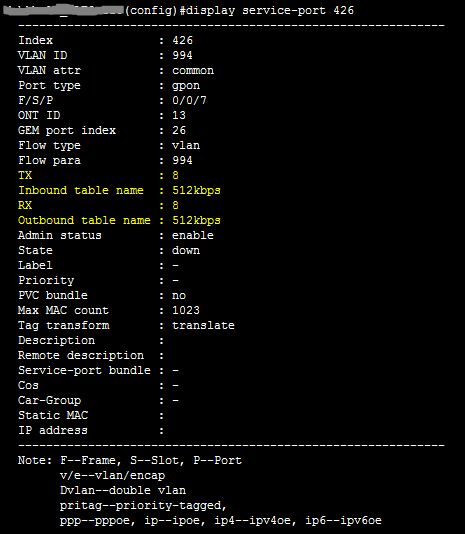 Now we apply bellow command.

Huawei-OLT(config)#service-port 426 inbound traffic-table index 6 outbound traffic-table index 6

[bodyads]
After Change Traffic table: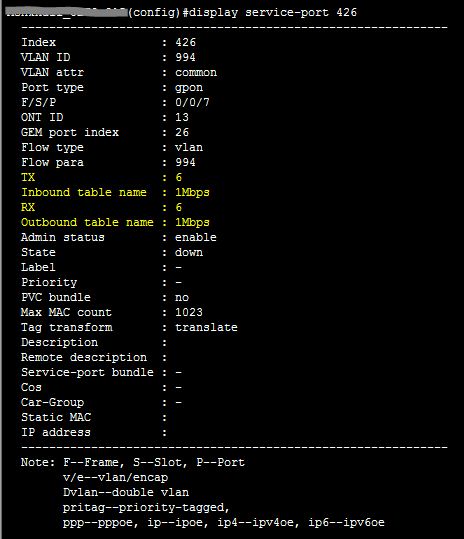 Here we found yellow marked area changed & assign 1Mbps BW.
Visited 313 times, 1 visit(s) today
Comments
comments